TPB renews the status of PME Excellence
TPB - Tecnologia em Pavimentos is once again recognized with the PME Excellence status, a distinction attributed to small and medium-sized companies with the best performance and management indicators, and which mark the country's competitive capacity.
Awarded by IAPMEI in partnership with 10 banks operating in Portugal and Mutual Guarantee Societies, the PME Excellence status is a seal of reputation that allows distinguished companies to relate to their environment on a basis of trust that facilitates the development of their business. For exporting companies with an international ambition, the PME Excellence status is particularly relevant, constituting a differentiating factor and a guarantee of solidity and suitability.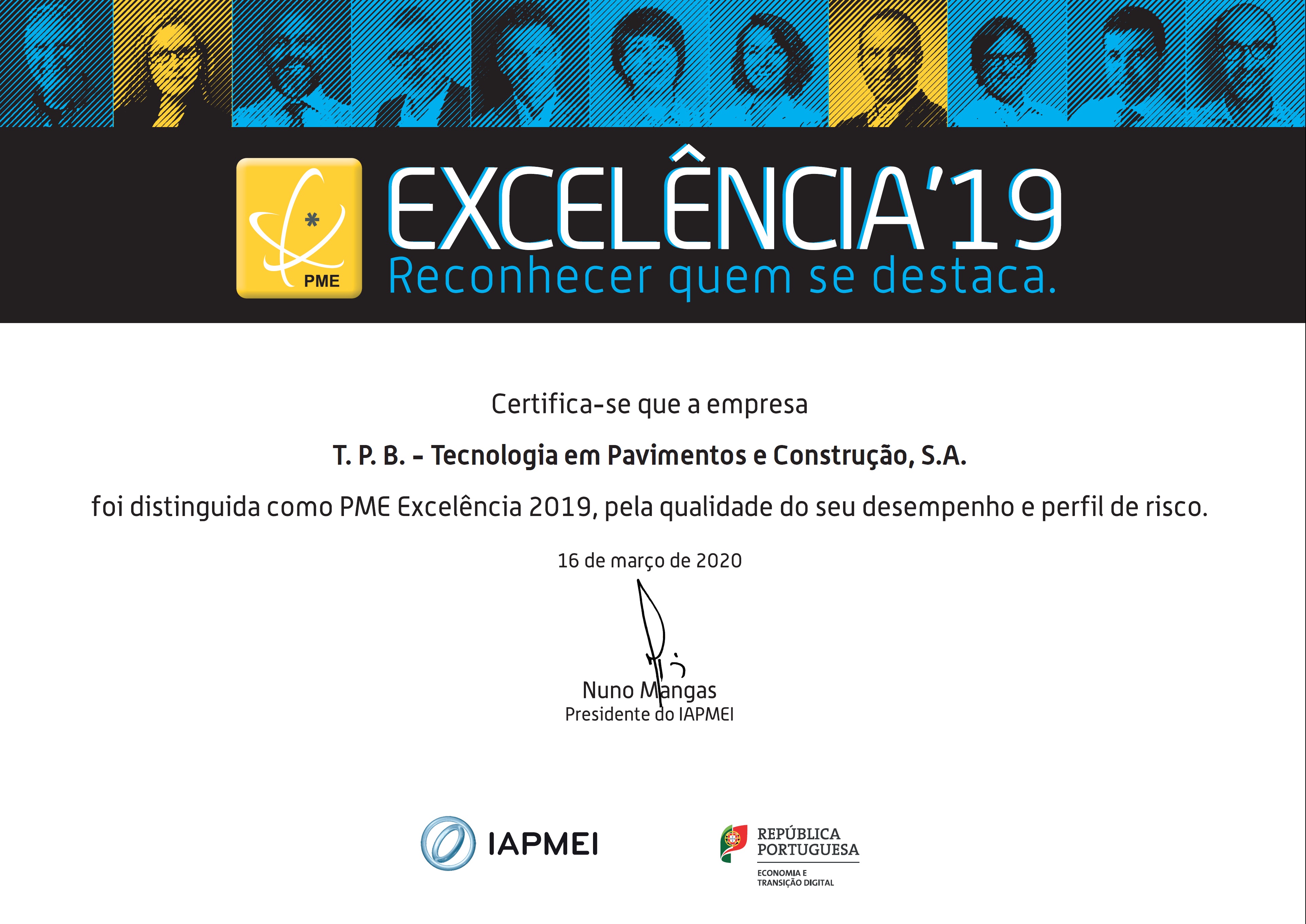 News